Live Big with Ali Vincent Episodes
How To Cut Calories in Baked Goods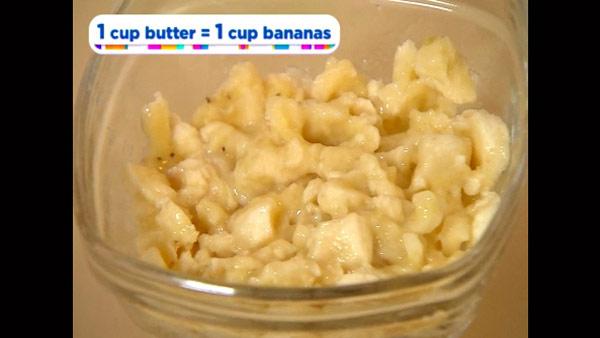 You have probably heard that you can replace oil in most baking recipes with apple sauce. It's a great way to cut calories, but did you know you can replace butter in recipes with banana or avocado?
Replacing butter in a recipe with banana results in a nice rich, dense texture. To make the switch, replace on a one-to-one ration. If the recipe calls for one cup butter, use one cup of mashed banana.
This works great for cakes, muffins, cookies, breads -- just reduce the cooking time by about 25 percent.
You can also replace the butter with avocado.
Avocados are packed with essentials vitamins and minerals and are a great source of healthy fat. Swapping avocado for butter significantly reduces the calories and fat in any recipe.
Again, use equal amount of mashed avocado for the butter.
This works best for cakes and cookies. With cakes, reduce the oven temperature by 25 percent and increase your baking time.
Just remember, whatever you make will have a green tint.
Find Ali on Facebook:
facebook.com/officialalivincent
Follow Ali on Twitter:
twitter.com/alivincent