Live Big with Ali Vincent Episodes
Dining Out With Ali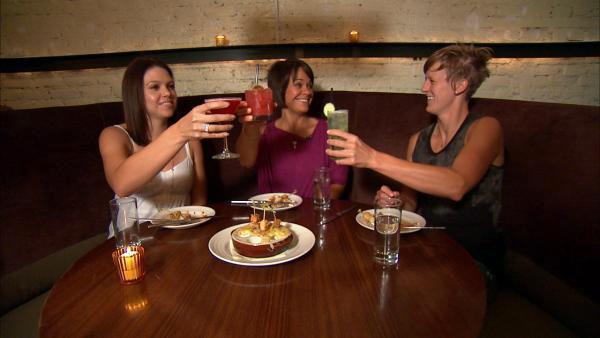 Eating healthy when you're traveling is hard enough, but becomes even harder if you're trying to lose or maintain your weight. Ali gets some help from her friends and family when it comes to navigating the menu at an established New York City restaurant.
Often on the road, Ali Vincent has learned how to successfully navigate different restaurants and menus that often serve up decadent foods loaded with unnecessary calories.
Ali, her sister Holly, and best friend Erin decided to eat at Stanton Social in Manhattan, which is known for its global menu served tapas style, but Ali wondered how the chefs feel about accommodating anyone with dietary restrictions.
"Is your restaurant, or restaurants as a whole, are they irritated at me in the kitchen when I ask not to have butter, or not to have this and that?" asked Ali.
"No, no, that's what we do here," said Stanton Social General Manager Anthony Serignese. "We take dietary restrictions very seriously. We even have a gluten-free menu, because we want there to be something for everybody."
Like Stanton Social, tapas-style restaurants give you a little bit of everything. And although not everything on the menu is low in calories, Ali's secret to portion control is sharing.
"We had a little bit of everything," said Ali. "And we don't even feel bad about it."
That included some donuts hot from the kitchen.
"Everyone wants to know if I have donuts," said Ali. "Yes, but in moderation. I didn't lose 112 pounds not to live my life. I lost 112 pounds so I could live the life of my dreams."
For more on the restaurants Ali visited check out:
http://www.cordonbleu.edu
www.thestantonsocial.com
www.lexingtonsocialhouse.com