Live Big with Ali Vincent Episodes
Calorie Cutting Tip: Healthy Snack Option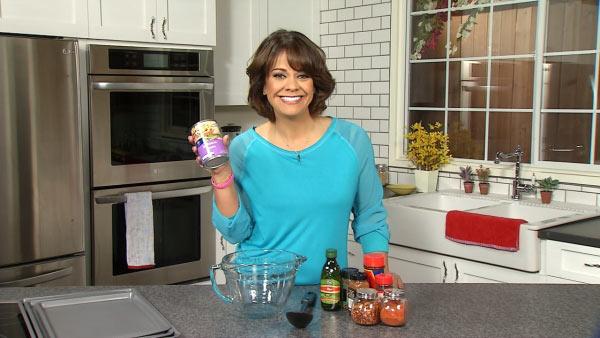 Love crunchy snacks but looking for something more nutritious than pretzels? How about chickpeas? Yes, those same beans you use to make hummus also make a great protein and fiber packed crunchy snack.
To make them, rinse one can of chickpeas (also known as garbanzo beans). Pat them dry and set aside. In a bowl combine two tablespoons olive oil and seasonings. You can make them spicy by adding one teaspoon each of cumin, chili powder and cayenne pepper. If you want them sweet, use cinnamon and sugar.
Toss the chickpeas in your mixture until completely coated and then bake on a non-stick baking sheet at 375 for 30 to 40 minutes. Be sure to turn them occasionally.
You can either use them as an individual snack or add them to a salad.
Find Ali on Facebook: facebook.com/officialalivincent

Follow Ali on Twitter:
twitter.com/alivincent