Live Big with Ali Vincent Episodes
Calorie Cutting Tip: Granola Swap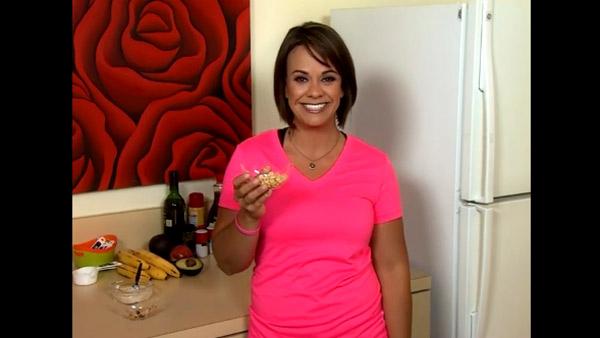 Granola can be very high in calories. But there are some low calorie options that taste just as good.
While it's OK to sprinkle a little granola on your yogurt, you can save even more calories and still get that crunch and sweetness by putting some of your favorite cereal on your yogurt instead.
For example, a 1/2 cup of granola is 149 calories while a 1/2 cup of honey nut cereal is just 40 calories. That's a savings of over 100 calories!
Find Ali on Facebook: facebook.com/officialalivincent

Follow Ali on Twitter:
twitter.com/alivincent