Live Big with Ali Vincent Episodes
Calorie Cutting Tip: Chocolate Ice Cream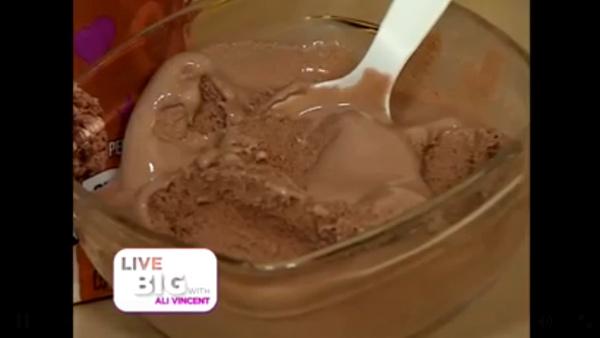 Are you craving a bowl of chocolate ice cream? There are some good low calorie choices available.
Instead of reaching for a cup of chocolate ice cream -- which is about 460 calories -- try having a Fudgecicle. One Fudgecicle is only 40 calories -- much lower in calories.
You will save 420 calories and still satisfy your cold chocolate craving.
Find Ali on Facebook: facebook.com/officialalivincent

Follow Ali on Twitter:
twitter.com/alivincent