Live Big with Ali Vincent Episodes
Ali's Big Surprise for Rose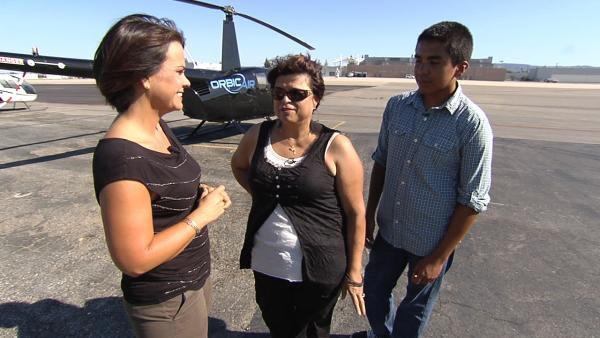 Because of her weight, Rose hasn't always been able to do the things she would have liked. Ali wants that to change and surprises Rose and Elias with the opportunity of a lifetime, a helicopter tour of Los Angeles.
Rose has spent years using her weight as an excuse to sit on the sidelines. After missing the opportunity to fly over Hawaii in a helicopter, Ali knows that's the perfect gift to give Rose and her son.
After seeing Hollywood from above, Rose knows her journey was worth it.
"It's beautiful," says Rose. "I'm so appreciative of this opportunity."
"It was so nice to see Rose and her son spend some quality time together," said Ali. "After all, that's what Live Big is all about."
Ali's big three from Rose's story are:
1) Start Simple
2) Don't alienate yourself
3) Reward your accomplishments
For more information on helicopter tours of Los Angeles visit www.OrbicAir.com.