Live Big with Ali Vincent Episodes
Ali Begins The Race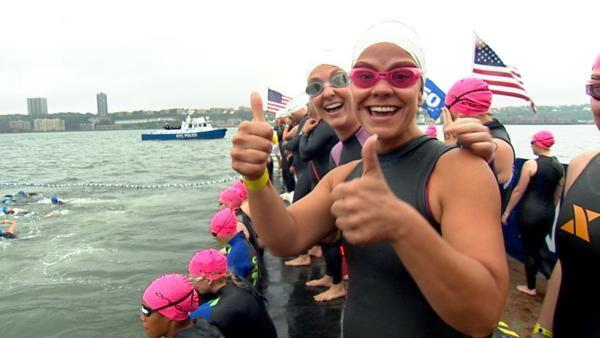 Ali has transformed herself into an athlete. Her latest personal goal, competing in the 11th Annual Nautica NYC Triathlon.
Ali was among the thousands of athletes ready to tackle the 11th Annual Nautica NYC Triathlon, but she had some physical and mental challenges before she even started the race.
"I have blisters on my feet from walking around the city. We wanted to get our exercise in, but I didn't think about it and wore my heels," said Ali.
For Ali, completing this Olympic-distance triathlon is a long time coming.
"I would hear these people when I would cut their hair, and I would ask them if they were a runner. They'd say no, I just decided. That's one of the things that I really realized through this journey is that anything you want to do, you can train for. A dream is just a goal without a plan," said Ali.
Although the race began with Ali's strongest event, a 1,500 meter swim in the Hudson River, changes in the weather could be a problem.
"The swim is definitely my strongest link," said Ali, "but I just heard the current is going in the opposite direction because of the weather."
For more information about the 11th Annual Nautica NYC Triathlon visit www.nyctri.com.