Recipes
Tres Leches Cake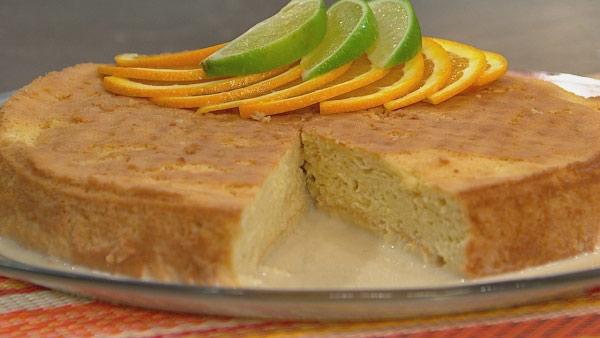 Servings: 10
Difficulty: Moderate
Time:
Provided by: Chris Koetke
1/2 cup all purpose flour 4 large eggs, room temperature, separated 1/3 cup granulated sugar 1/4 cup whole milk 14 oz can of sweetened condensed milk 12 oz can of evaporated milk 1 Tablespoon pure vanilla extract 1/4 cup dark rum
Directions
1. In an electric mixer, beat yolks with half the sugar on high speed until thick and pale yellow.
2. In another bowl, beat egg whites until foamy. Add remaining sugar and continue beating until whites form glossy, stiff peaks. Don't over beat.
3. Gently fold egg whites into yolks.
4. Sprinkle sifted flour over the mixture and gently folding to incorporate.
5. Grease and flour a 10" round cake pan or spring form pam. Place parchment paper in the bottom of pan and coat with cooking spray.
6. Pour cake batter into prepared pan.
7. Bake at 350 degrees for 25 - 30 minutes or until firm to touch.
8. Remove from oven, let cool for 5 minutes.
9. Flip cake out onto a deep-sided serving plate and remove parchment.
10. In a mixing bowl, combine the all the ingredients.
11. Ladle the milk syrup over the warm cake. Let the cake soak for at least 1 hour. As the milk syrup comes out the bottom of the cake, spoon it back over the top.
12. When ready to serve, simply serve slices with any syrup that has come out of the cake.