Recipes
Spinners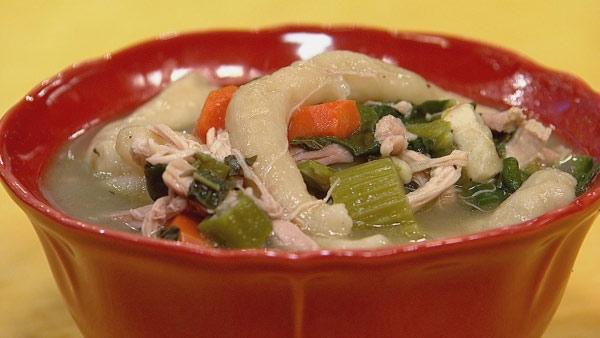 Servings: 4
Difficulty: Easy
Time:
Provided by: Chris Koetke
1 cup all purpose flour
1/3 cup water
1 teaspoon salt
Directions
1. Combine all ingredients until homogenous. Knead slightly.
2. Taking small pieces of dough, roll it between your hands until it makes a thin rope (1/4 inch in diameter) and about 4 inches long.
3. As the spinners are formed, drop them into boiling liquid and simmer until tender (about 10 minutes).
Spinners are a type of pasta that is formed by hand into thin spindles and then cooked in hot liquid. They are chewy, delicious, and wonderfully irregular.