Recipes
Quick Salsa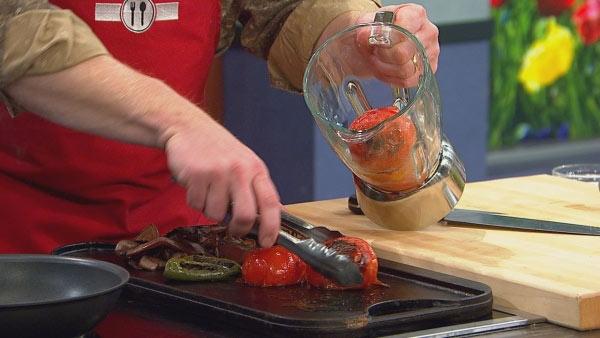 Servings: 4 cups
Difficulty: Easy
Time:
Provided by: Chris Koetke
4 cloves garlic
1-2 jalapeno chilies (depending on your heat preference), stems removed
6 large tomatoes
1 large red onion, peeled and cut into 4 thick slices
Juice of 2 limes
2 1/2 teaspoons salt
1 teaspoon dried oregano leaf
3/4 teaspoon cumin
1 bunch cilantro, chopped
Directions
1. Place garlic, chilies, tomatoes, and red onion in a sturdy saute pan over high heat. Move the vegetables around until they a more or less blackened. Remove and place in a blender.
2. Add salt, oregano, and cumin to blender. Pulse the blender just until the ingredients are not completely liquefied.
3. Pour contents in the blender into a bowl. Add cilantro and stir. Store salsa in refrigerator for up to 3 days.