Recipes
Planked Mahi Mahi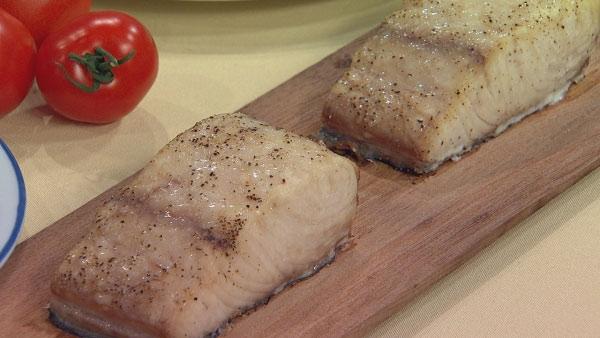 4 untreated cedar planks soaked in water for a least 1 hour
4 6 oz. pieces of skin-on mahi mahi, seasoned with salt and pepper
2 Tablespoons butter, melted
1 1/2 Tablespoons lemon juice, freshly squeezed
Salt and pepper
Minced parsley
Directions
1. Pre-heat oven to 400 degrees.
2. Combine the melted butter and lemon juice.
3. Remove the planks from the water and place directly on the oven's middle rack. 4. When the planks are fragrant and hot, place fish on the planks. Baste with lemon juice/butter mixture and place in oven. Bake until fish is medium in the center. Baste with the butter/lemon mixture as it bakes. Serve with chow chow (click here for recipe) and boiled red potatoes.