Recipes
Grilled Mexican Pizza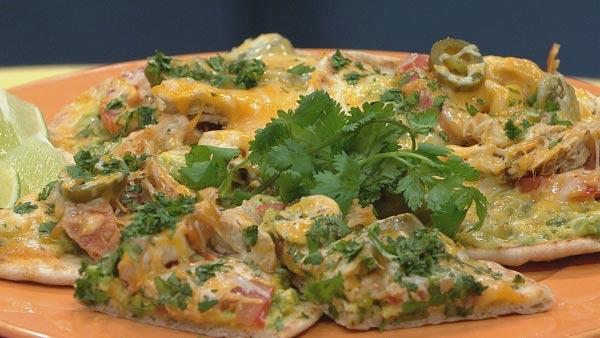 Servings: 6
Difficulty: Easy
Time:
Provided by: Chris Koetke
2 avocados, peeled and pit removed
1/2 cup minced onion
3 Tablespoons minced cilantro
2 teaspoons hot sauce
3 Tablespoons and 1 teaspoon lime juice
6 pita breads
1 1/2 cups cooked, diced chicken
Pickled Jalapeno slices, to taste
18 thin slices of Roma tomato
3 cups Mexican grated cheese
Lime juice and 1/4 cup minced cilantro to top the finished pizzas
Directions
1. Smash avocados in a bowl. Stir in onion, cilantro, hot sauce, and lime juice.
2. Spread avocado mixture on the pita breads. Top with chicken, jalapeno slices, tomato, and cheese.
3. Grill on low heat with the lid of the grill covered. After several minutes, check to be sure that the bottom of the pita is not burning. If it is starting to get too dark, remove the pizzas to a upper shelf inside the grill. Continue cooking until the cheese is melted and the pizza is hot.
4. Top the finished pizzas with a squirt of lime juice and a sprinkle of cilantro.
* If you need to put together some fast pizzas, this is the recipe! Feel free to substitute other cooked meats or vegetables in place of the chicken. The idea is that you can use pretty much any leftovers. While this recipe uses the grill, which does make a great end product, the pizzas can also be cooked in a 425 degree oven.