Knock It Off! Episodes
DIY Wall Mural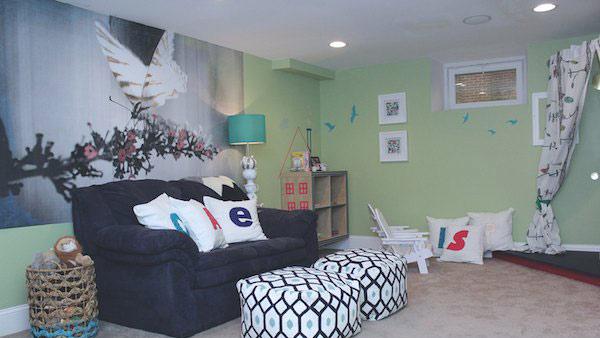 Big blank walls can be intimidating when you are decorating a room, especially if you don't want to settle for mass produced art from a big box store and don't have the cash for a custom piece. But you can make your own custom wall mural for under $30.
You can create a giant mural using engineered prints. Engineered prints are typically used by engineers and builders but you can have picture made into an engineered print at your local copy center.
1. Purchase a stock image online.
2. Take the image into Photoshop and slice it into three equal parts, which will allow you to blow up each part individually.
3. To put it up, secure the top of the picture to the wall and then roll the print up. Then spray an adhesive to the wall, roll the print down and press it into the wall to secure it in place.
4. You can customize the print by using some chalk to color in sections of it. Once you have colored a section, blend it with your fingertips.