Knock It Off! Episodes
DIY Large Rustic Area Rug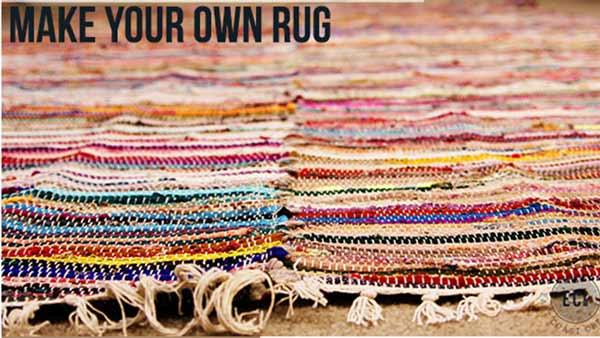 Big area rugs can cost thousands, especially ones that are handmade. Here's how to create your own rustic rug, perfect for a farmhouse-style room, for under $40.
It used to be that buying a large expensive area rug was the only option for those wanting to warm up their floors, but that's not the case anymore! You can make your own large rug using several smaller ones for a custom rug that won't break the bank. Plus, you won't believe how easy it is! You'll need:
four 5x7' or six 2x3' woven rugs
upholstery needle
twine craft thread
1. Lay your rugs down on the floor to determine your layout. 2. Thread the needle and stitch together the rugs using the loops on the ends. Tie a knot at the end and begin on the next side. Stitch the rugs together wherever they meet. Now you have a huge rug for well under the price of a store-bought one. Bonus: because these rugs are woven, they're really forgiving- you almost can't mess this up!