Home with Lisa Quinn Episodes
The Ultimate Backyard Retreat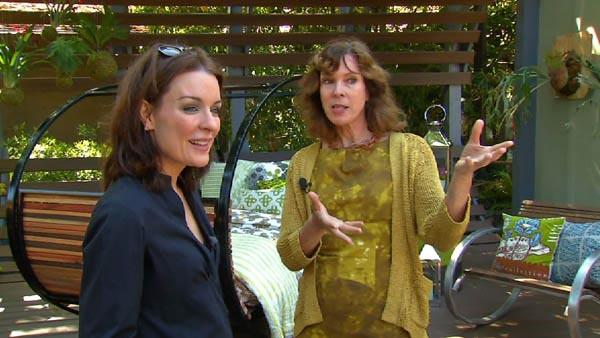 Lisa Quinn goes on a tour of Sunset Magazine's best outdoor designs of 2012. The editor-in-chief Kitty Morgan shows us how to turn your average backyard into a fresh, modern and romantic living space.
Every year, Sunset Magazine holds their Celebration Weekend to showcase the best outdoor living designs, and this time they're sharing their secrets with Lisa!
A personal look at some of Sunset's most innovative designs to create the ultimate theme of "freshness."
Key elements:
A comfortable swinging bed works to make your backyard into a real living space. This modern version of a hammock is perfect if you have a good sized backyard.
A fire-pit can be a romantic statement piece to any backyard. It's also the perfect gathering spot for friends that will keep you warm into those cooler fall nights.
Lanterns help bring light to the outdoors in a very romantic way. They're cheaper than buying modern light fixtures and make your space a lot more intimate.
For more information:
Kitty Morgan
Sunset Magazine's Celebrations