Home with Lisa Quinn Episodes
Mini Greenhouses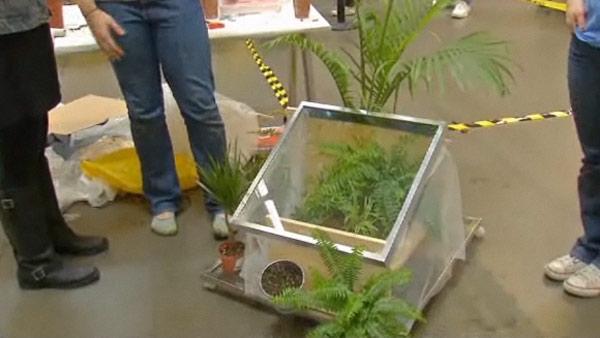 Small greenhouses are a great way for beginners to learn what they will need to do to maintain their plants. It's also a good way to learn how greenhouses work.
Mini greenhouses are not as expensive and save space. They are perfect for the apartment or balcony gardener.
Step 1: Choose a Location
You need to find a place where the temperature will stay between 60 and 80 degrees on its own.
Step 2: Step-up Good Lighting
You can buy plant lights at any garden center or home-improvement store. They mimic natural sunlight and can be found as long fluorescent tubes or flood-type bulbs.
Step 3: Plant Positioning
Place plants on any bench or freestanding shelving unit within reach of an electrical outlet. Position the grow lights just a few inches above the plants.
Step 4: Use Heating Mats if Necessary
Your seedling trays can be placed on heating mats to maintain a good temperature. Remember to water the plants and adjust the lights upward as the plants grow.