Home with Lisa Quinn Episodes
Get Rid of Closet Clutter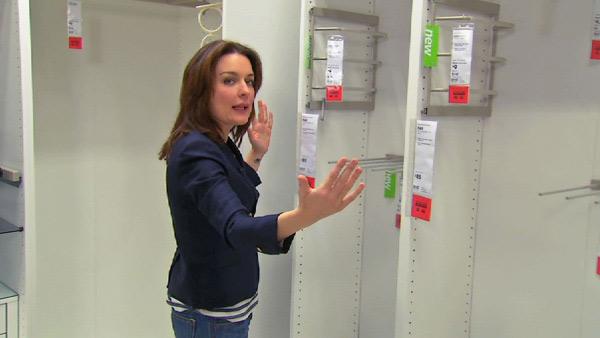 Lisa Quinn shows you how you can create your dream closet without spending a fortune.
Get Rid of Your Closet Clutter:
Try on all your clothes. Get rid of the ones that don't fit anymore or are in bad shape. And even if your clothes are in good shape, but you haven't worn them in two years, it's time to give them up. Pick out the clothes in good shape and donate. The others throw away.
Purchase matching hangers. Wire hangers are tough on your clothes. Get hangers that have a soft surface area that will keep your clothes in good shape.
If it's summer store your winter clothes somewhere else until you need them -- and visa versa.
Store your similar clothes together. For example, keep all of your slacks in one area.
Keep your accessories in a labeled box or basket.