Home with Lisa Quinn Episodes
Finding the Perfect Dresser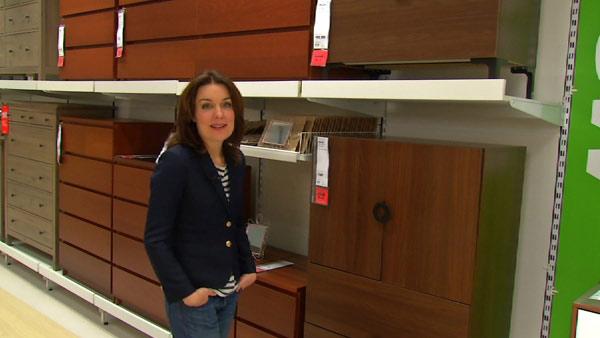 Lisa Quinn searches for a dresser for the room. Can she find one that will be a perfect fit?
Are you searching for a dresser for a bedroom? Whether you are looking for one for a room that's already furnished or if you're starting from scratch, there are a few things to keep in mind.
Measure the area where you'd like to put a dresser. You don't want to find out when you get home with your new purchase that it won't fit.
How much space do you have in the room? You don't want to buy oversized furniture for a small space. It will make the room appear even smaller.
Who are you buying the dresser for? If it is for a child's room you'll want to look for kid-friendly hardware and consider pieces with rounded corners.
Are you looking for a lot of storage? Make sure the dressers you look at have deep drawers if you need to store a lot of clothes.
Consider dressers with drawer-glides. It helps make opening and closing the drawers much easier.