Home with Lisa Quinn Episodes
Finding a Dining Table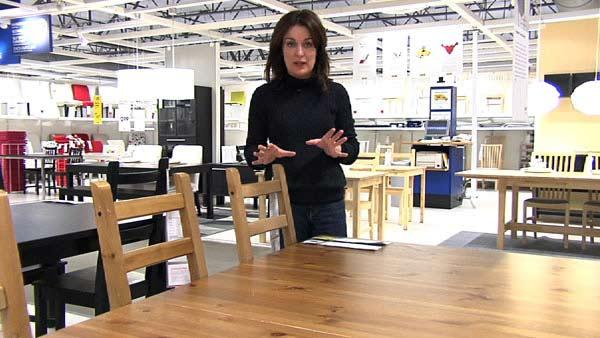 Lisa Quinn needs to find a dining room for Meagan's room. Meagan and her husband love to entertain, but it's not a huge space. Lisa has to find a table that will allow them to entertain without feeling too bulky.
Shopping for a Dining Room Table:
Before choosing a dining room table, remember to measure your dining room. Don't forget you will need space for the chairs and you should be able to walk around the table.
Chairs without solid backs ("airy spaces" with bars between) can make them appear as if they aren't taking too much space
A more rustic finish will hide the normal wear and tear of young family members.
Clear tables take up less space visually and work well in small spaces.
A round table usually takes up less space.