Home with Lisa Quinn Episodes
Faux Flower and Twig Arrangement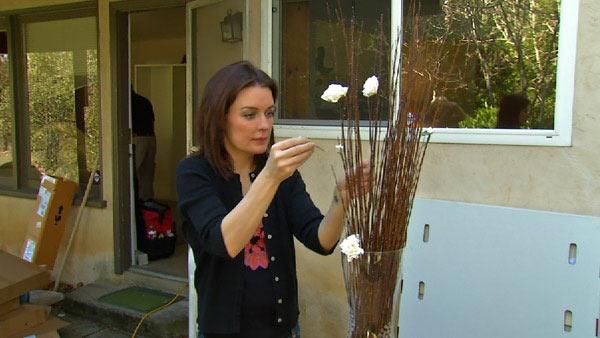 Lisa Quinn creates a beautiful faux flower and twig arrangement. It's an inexpensive way to create a big impact in a room.
Creating a Beautiful Faux Flower and Twig Arrangement:
Buy long twigs (you can find them at many stores including IKEA)
Find pretty white paper flowers in two sizes (Michael's carries a selection of faux white flowers in their wedding section)
The flowers should have small wires on the back
Use the wires to wrap around the twigs.
Spread out the flowers & use two different size flowers. ((don't use too many flowers, just a few for a delicate look))
Use the glue gun to keep flowers in place if needed
Cut your twigs to the desired size
Use a clear vase to place twigs in
You have a beautiful arrangement that will last and won't cost a fortune.
For more information about the crew:
Paint- Kellymoore.com
Furniture Assembly- Konkordassembly.com
IKEA- IKEA.com