Home with Lisa Quinn Episodes
Decorating Around Your TV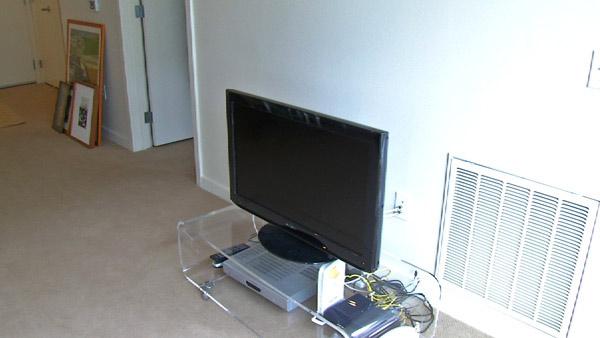 Lisa Quinn shops for a television console. She shares tips on making your television blend into your room design.
A flat screen television is great to have but can be a challenge when it comes to making sure it fits in with the rest of the room.
Your television can either blend in to your room or be a focal point. If you want it to stand out, paint an accent wall behind your TV. It will draw attention to that wall. Remember to also keep balance in the room. If you paint an accent wall bring that color into the room in other ways like pillows and art.
If you want it to blend in, put your television inside a cabinet. Or draw attention to another focal point in the room, like a painting.
Give a contemporary look to the room by placing two floating shelves above your TV. Don't store your DVDs and remotes on these shelves. It will give it a cluttered look. You want to keep it simple with very little on the shelves, maybe just a few decorative items.
If you want your TV to blend into the room. Consider buying a media center that matches the color of the TV. If you also add a wood back drop it will help to make the TV more low key in the space.