Home with Lisa Quinn Episodes
Create your own Chic Decor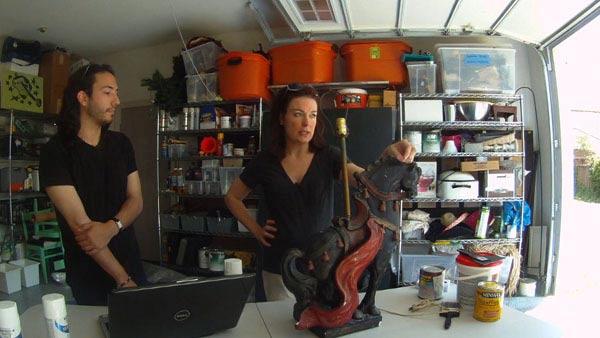 Lisa Quinn paints a cool picture for the guest room. And, Fabian works on turning an old lamp into chic decor.
How to Paint your Own Wall Decor:
What you will need:
Canvas
Vinyl spackling
Paint brush
Paint
Chalk
1st- Paint your canvas black.
2nd- Find an inspiration for your piece. Lisa took a design from the Parker Hotel in Southern California.
3rd- Draw your pattern out first with chalk.
4th- Pick a paint color for your pattern (Lisa picked a color that matched the trim in the room).
5th- Make sure you have a good paint brush. You may have to spend more upfront, but it will last longer. It will also give you the crisp edge you need.
6th- Consider adding different layers of paint to your project.
7th- Top it off with some varnish. ("Pine" finish)