Home with Lisa Quinn Episodes
Create a Succulent Container Garden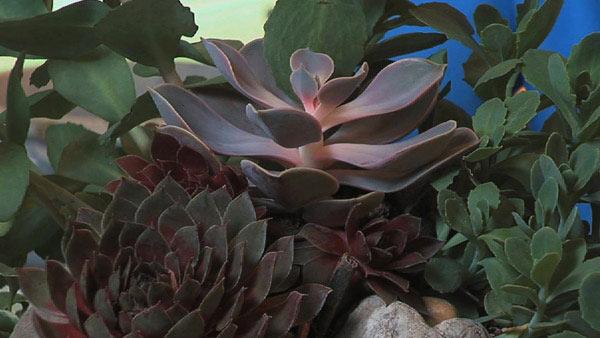 Mark Milkint shows the simple steps to making a succulent container garden.
Tips:
Use a container that is really well drained.
Succulents don't need a lot of dirt, so just fill the container with half.
Arrange succulents and eyeball the arrangement to make sure you like the look of the plant container garden.
Add potting soil and pat it down.
For visual interest, add some good looking rocks -- you can find those just about anywhere!
And, you've just turned your brown thumb green!
For more information you can contact Mark at
markmilkint@hotmail.com
.