Home with Lisa Quinn Episodes
Coffee Ring Art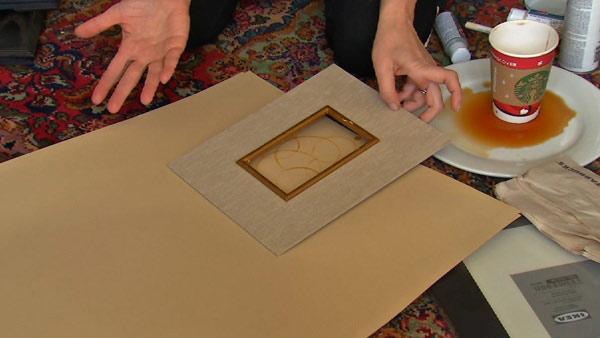 Lisa Quinn adds an unusual touch to a gallery wall. She creates coffee ring art. It's a great conversational piece.
Wall Art:
Find several personal photos and prints (generic photography)
It's always good to mix in prints with your photos so your gallery wall does not appear to busy.
Make sure all of your frames match or the mats are the same color.
Place your pictures approxiately one inch apart.
It's always good to arrange your pictures on a table first to see if you like the look.
Another nice touch is to frame fabric or another form of art and add to the mix.
Coffee Ring Art:
Pour a table spoon of coffee on to a plate.
Take empty paper cup and dip into the coffee.
Take cup and make rings on water color paper.
Use a nice frame and mat for it.
Mix in at least two of these framed coffee rings into your gallery wall for a fun, abstract feel.
For more information on the crew:
Painting-
Varsitypainting.com
Paint-
Kellymoore.com
Furniture Assembly-
Konkordassembly.com
Furniture-
IKEA.com