Home with Lisa Quinn Episodes
Bulletin Board Makeover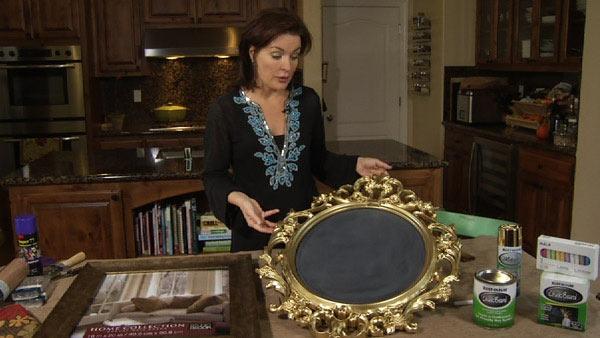 Get rid of your cluttered ugly bulletin board and create a stylish one.
Bulletin Board Makeover:
Chalk Board Frame
Find an old frame
Remove broken glass from frame
Apply chalkboard paint
Make sure you use a good paint brush
Paint the frame
Before you paint, rub chalk on the surface and then wipe it off.
Cork Board Frame:
You can find cork at craft and office supply stores.
Remove glass from frame.
Roll out cork and cut it to fit inside frame.
Use spray adhesive to keep cork in place.
Place cork in frame.