Home with Lisa Quinn Episodes
A Stencil Project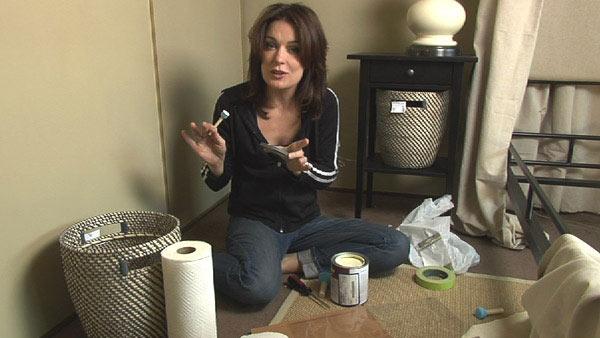 Lisa Quinn shows you an easy project to add a luxurious touch to a room. She creates a border on the walls with a stencil.
Dry Brush Stencil Technique:
1) Purchase a stencil from Michael's
2) Choose a paint for your stencil design that is 1 shade lighter than the color of your wall
3) Get a little bit of paint on your pouncer brush (small round sponge brush with a flat surface)
4) Dab brush on paper towel to get extra paint off
5) Dab brush over the stencil unevenly. The more uneven it is, the better it will look. The end result should look worn and vintage.
For more information on the crew:
Painting- Varsitypainting.com
Paint- Kellymoore.com
Furniture Assembly- Konkordassembly.com
IKEA- IKEA.com
Junk Removal- 1800gotjunk.com