Home with Lisa Quinn Episodes
A Funky Chic Living Room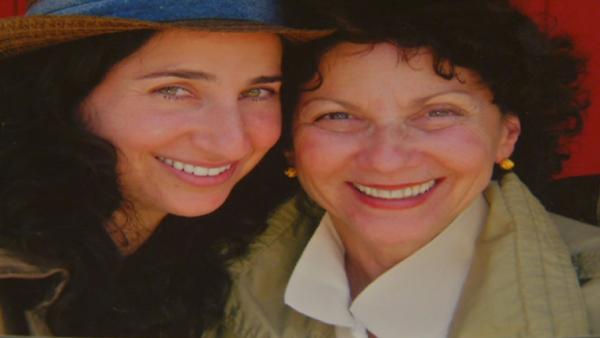 Homeowner, Jae, recently bought a condo in a modern building in San Francisco. The space is great, but needs some style and warmth. Jae is a dietitian who loves to cook and garden. She wants to bring that feeling into her home. Jae also loves the colors green and orange. She hopes Lisa can incorporate them into her living room. Can Lisa turn the space into the perfect sanctuary for Jae?
Living Room Decor Tips:
The living room should be a warm and inviting space. A place where you can relax after work. It should also be a welcoming and comfortable space for entertaining.
Usually you want to place your couch so that it is facing the entrance to the room. If you need to put its back to the door, place a console table behind it with art books & lamps to give it a more welcoming feel.
Invest in a nice rug for the room. It should also fit your needs for the space. If there will be a lot of foot traffic consider a large sisal that can handle it. If you want a cozy feel, go for a wool or shag rug.
If there is a large grouping of furniture on one side of the area, create a new seating arrangement on the other side to balance it out.
You can create a cozy feel add oversized pillows and a soft blanket to your couch.
Avoid clutter. Keep your knick knacks to a minimum.
Frame your favorite paintings and pictures. You can use different frames but keep them the same color. Framing your pictures and art will give them a polished and finished look.
TV Tips:
Your television can either blend in to your room or be a focal point. If you want it to stand out, paint an accent wall behind your TV. It will draw attention to that wall. Remember to also keep balance in the room. If you paint an accent wall bring that color into the room in other ways like pillows and art.
If you want it to blend in, put your television inside a cabinet. Or draw attention to another focal point in the room, like a painting.
Give a contemporary look to the room by placing two floating shelves above your TV. Don't store your DVDs and remotes on these shelves. It will give it a cluttered look. You want to keep it simple with very little on the shelves, maybe just a few decorative items.
If you want your TV to blend into the room. Consider buying a media center that matches the color of the TV. If you also add a wood back drop it will help to make the TV more low key in the space.
How to make an EAT sign:
1. Pick a size for your letters. The bigger the letter, the more visual impact. The font you choose shouldn't be too ornate because it will be more difficult to cut. You can print out the letters actual size and then trace them onto your plywood, or you can free hand it with a pencil. 1/8"-1/4" thick paint grade plywood will give you the best results and is relatively in-expensive.
2. Next, cut out the letters you just traced with a jigsaw. Use a sharp, new blade each time to keep edges crisp. Any jagged edges can be smoothed out with a wood rasp or a sanding block.
3. Apply the gold leaf foil to the letters with a soft paint brush. We applied it just to the front of the letters and painted the side profiles black to make them pop. Slightly over-lapping the gold leaf foil will give you a richer look with less of a chance of tearing the foil sheets.
4. Go over the letters a final time and make sure the foil is properly adhered. Double check the angled areas of letters and corners to make sure they are crisp. You can use a black sharpie marker to fill-in missed spots.
5. Hang the first letter of the word at the height you would like it on your wall. Using a level will ensure that the next letters in the word will be at the right height. Standard picture hanging hardware (nails and hooks) are what we used. A pencil line is super helpful as a guide for where the tops of the letters should all hit and can be erased later.
6. Stand back, enjoy and EAT!
For more information on the crew:
Painting- Varsitypainting.com
Paint- Kellymoore.com
Furniture Assembly- Konkordassembly.com
IKEA- IKEA.com