Home with Lisa Quinn Episodes
A Dated Mural and Mirrored Walls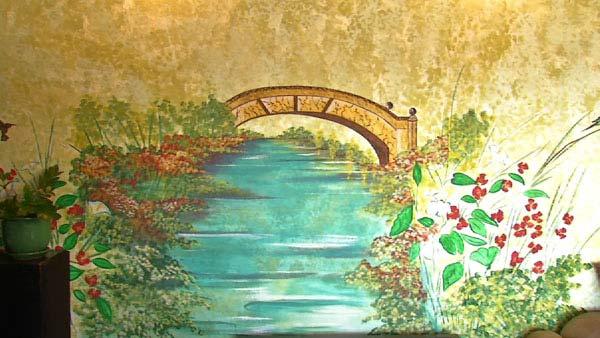 Lisa Quinn meets homeowner Tracy. Lisa checks out the living room, which has a huge dated mural on the wall.
Add Style to your Space
1) Give emphasis to a neutral room by adding a few smart hits of color.
2) When buying a sofa, make sure its neutral enough to use in your future homes.
3) Give a living room depth by mixing materials and textures.
4) Clear furniture doesn't take up as much space visually.
5) Silk pillows can add a luxurious feel to a room.
6) Paint is a very inexpensive way to change a room.
7) Changing your window treatments is also a very inexpensive way to change up your room.