Recipes
Macerated Berries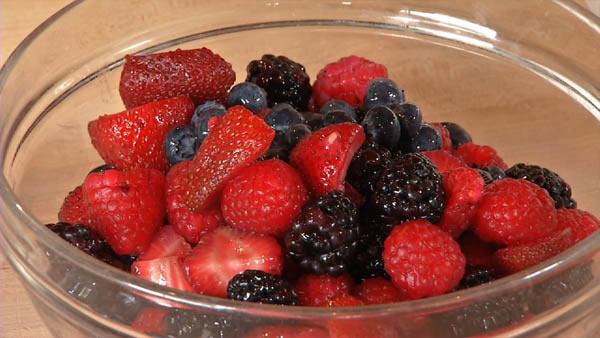 Servings: 5 Cups
Difficulty: Easy
Time:
Provided by: Chef Ryan Scott
4-5 cups of berries, cleaned and dried, blueberries, strawberries, raspberries, black berries
2-3 tablespoons powdered sugar or regular sugar
Juice of one lemon
Zest of one lemon
1/4-1/2 cup Grand Mariner (orange liquor) or substitute orange juice
Directions
Put the berries in a large bowl.
Sprinkle the sugar over the berries.
Pour the Grand Marnier or orange juice over the berries.
Add the lemon juice and zest.
Mix gently.
Cover and refrigerate for at least one hour or up to three days.
Serve the berries over ice cream or pound cake or by themselves with fresh whipped creme.