Recipes
Gluten-Free Chocolate Chip Cookies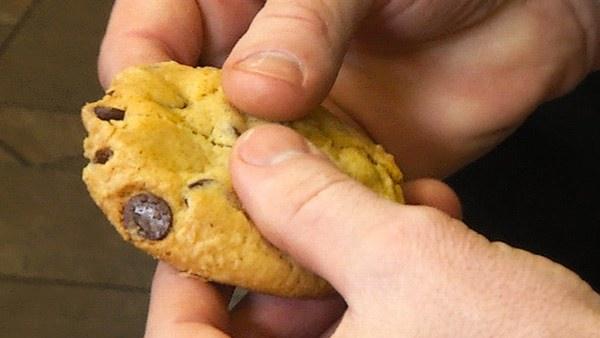 Servings: 2 dozen cookies
Difficulty: easy
Time:
Provided by: Chef Ryan Scott
8 ounces unsalted butter
11 ounces (approx. 2 cups) brown rice flour
1/4 cup cornstarch
2 1/2 Tablespoons tapioca flour
1 1/2 teaspoons xanthan gum
1 teaspoon coarse sea salt
1 teaspoon baking soda
1/4 cup white sugar
1 1/4 cups light brown sugar
1 whole egg
1 egg yolk
2 tablespoons whole milk
1 1/2 teaspoons vanilla extract
12 ounces semisweet chocolate chips
Directions
1. Preheat oven to 350 degrees. 2. Melt the butter over low heat. Pour into a bowl. 3. In a separate bowl, sift together the rice flour, cornstarch, tapioca flour, xanthan powder and baking soda. 4. Add both of the sugars to the bowl with the butter and quickly fold together until uniform. Add the whole egg, egg yolk, milk and vanilla extract. Mix until well combined. 5. Sprinkle in the dry mix, about 1/2 cup at a time, mixing after each addition. 6. Add the chocolate chips and stir to combine. 7. Chill the dough until firm. Approximately 1 hour.
</p 8. Shape the dough into 2 ounce balls and place on parchment- lined baking sheet. Don't crowd cookies.
9. Bake for 7 minutes. Remove the pans, sprinkling with a tiny amount of sea salt on each cookie. 10. Return to the oven, rotating the pans, and bake for another 7 minutes. 11. Remove from the oven and cool the cookies on the pan for 2 minutes. 12. Transfer the cookies to a wire rock. Cool completely.