Recipes
Cuban Croissant Sandwich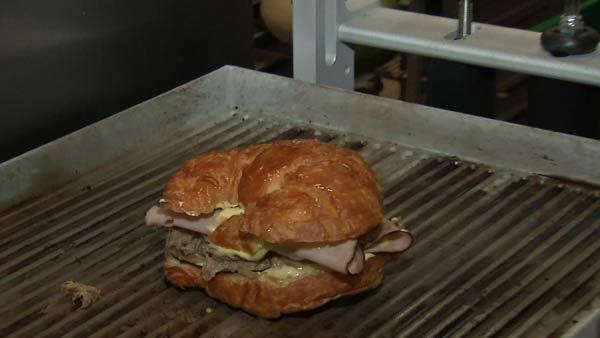 Servings: 1
Difficulty: Easy
Time:
Provided by: Ryan Scott
Roasted Pablano Aioli
2-3 slices Black Forest Ham
2 slices Swiss Cheese
Dill Pickles
2-3 ounces Pulled Pork
1 Large roasted pablano pepper peeled &
seeded
2 cups good mayonnaise
2 T fresh squeezed lime juice
1 t minced garlic
Tabasco Sauce to taste
Directions
Preheat broiler
Refrigerate the croissant to make it easier to slice.
Slice croissant open.
Spread both sides with Pablano Aioli
Pile ham on both sides.
Place pickle slices on both sides.
Cover with Swiss cheese.
Broil open face sandwich watching carefully.
Pile on pulled pork.
Close Sandwich and ENJOY!
Pablano Aioli - Blend pablano pepper, mayonnaise. lime juice, garlic and Tabasco Sauce in a blender or food processor. Refrigerate.