Recipes
Chocolate Pot De Creme Recipe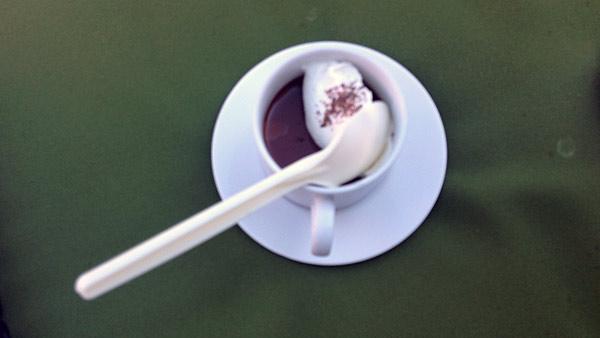 Servings: 4
Difficulty: Easy
Time:
Provided by: Ryan Scott
6 ounces Dark Chocolate
1/3 cup Cocoa Powder
1 cup Heavy Cream
1 cup Whole Milk
2 large Egg Yolks
1/3 cup Sugar
Directions
Melt the dark chocolate and cocoa together in a double boiler.
In a large mixing bowl, whisk the egg yolks and sugar together. Set aside.
In a large saucepan, heat the cream and milk together until it is scalding (almost to a boil). Remove from heat. Whisk the cream/milk mixture very slowly into the eggs and sugar. You want to slowly warm the eggs so that they don't cook quickly. Add all of the cream/milk mixture to bowl to incorporate with egg mixture. Then pour mixture back into the large saucepan. Bring to a simmer and stir constantly with wooden spoon for about 5 minutes or until the mixture coasts the back of the spoon. Slowly whisk the custard mixture into the melted chocolate.
Pour into 4 individual serving containers. Cover immediately with plastic wrap so that a film does not form on the top. Let cool for 1- minutes then refrigerate for at least an hour. May be made days ahead.
Serve with whipped cream and shaved chocolate, if desired.