Recipes
24 Hour Braised Mickey D's Sugo Sauce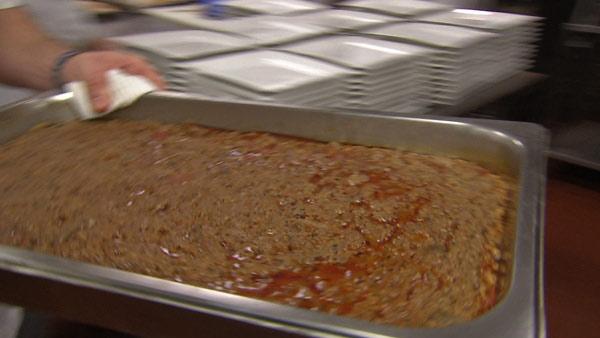 Servings: 12
Difficulty: Intermediate
Time:
Provided by: Chef Ryan Scott
2 pounds ground pork cooked
2 pounds ground angus beef
2 pounds bacon cooked
1 pound sweet onions, chopped
1 pound mushrooms, coarsely chopped
1 stick butter, melted
32 ounces of tomato sauce
1/2 cup brown sugar
1/2 cup Dijon mustard
Kosher salt and freshly ground pepper to taste
Directions
Grind together the three meats.
Saute the mushrooms and onions in the butter on a low, slow heat until translucent.
Mix together all the ingredients and put in a large roasting pan. Cover and then bake at 250 degrees for 24 hours.
Serve with Hash Brown Gnocchi and Blistered Tomatoes and Grated Parmesan.