Food Rush Episodes
Upper West Restaurant in Santa Monica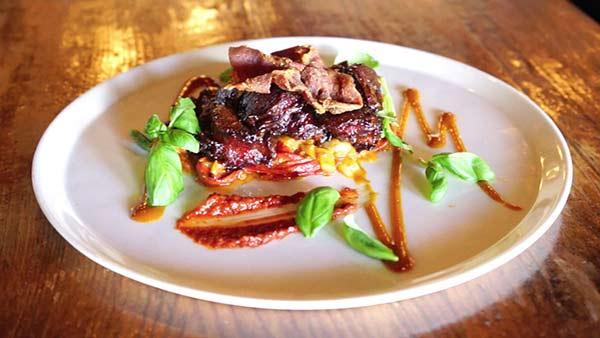 It is hard to find a better slice of southern California beach life than Santa Monica. Santa Monica seems to have a taste of it all. Right off of Pico Boulevard, you'll find the trendy Upper West with eclectic dishes and unique cocktails.
"We are like the Cheers of Santa Monica. You know where everyone knows your name," said Nick Shipp, executive chef. "Food wise it is a little exploratory and at the bar as well."
"We try to have the best wine and beer out there. And, make sure people have a good time," said Elad Benisti, co-owner.
Back in the kitchen, Ryan learns all the tricks Nick uses to make his best selling appetizer -- fried pork belly with chorizo hash and tomato syrup.
For more information on Upper West visit .theupperwest.com.