Food Rush Episodes
Funfetti Twinkies on Food Truck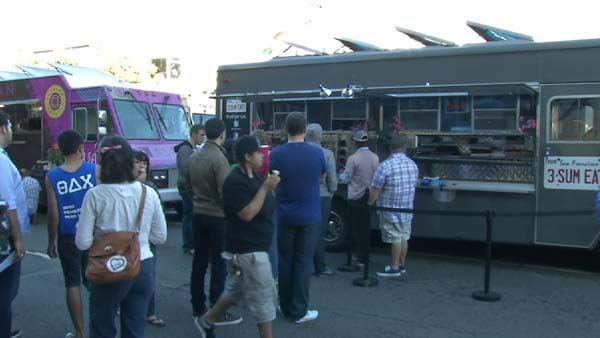 Ryan goes in for another hectic day at his radio show "Cooking With Ryan Scott" on KGO 810. Are you ready to drool over Ryan's mouth-watering description of his summer eats?
In this segment, Ryan's rushing around the KGO station trying to make it in time for his 4:00 pm radio show. Watch him in action as he describes his summer recipes in slow, excruciating detail. Even the radio hosts are drooling!
Ryan's Radio show airs on KGO 810 Mondays at 7:35AM and Saturdays from 4-6 pm.
For more information, check out:
Cooking with Ryan Scott: http://www.cookingwithryanscott.com/
KGO Radio: http://kgoradio.com/sectional.asp?id=41482
SF Pride
2012 marks the 42nd anniversary of the San Francisco pride parade. For 42 years, it's been a hub for free expression, international food, and top performers from Lady Gaga to Solange Knowles. Every year, the crowd is bustling with energy people are dressed in flamboyant costumes that go beyond Halloween, and there's not a single person that isn't excited to show their pride for the LGBT community. If this event hasn't hit your radar yet, search the web for more information on your local city. Pride parades are an international phenomenon in most major cities, including:
San Francisco: http://www.sfpride.org/
Los Angeles: www.lapride.org
New York City: www.nycpride.org