Deals Episodes
Woman With Hammer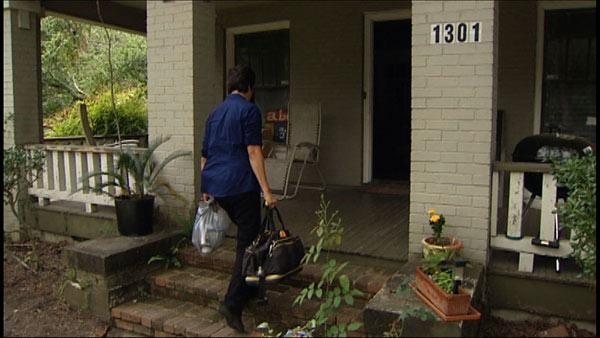 When it comes to home improvements in some cases skill isn't a requirement. These simple DIY projects can save you a lot of money.
Lynette Hampsten, Owner of
Woman with Hammer
says installing a shower head can save you money and water!
SHOWER HEAD
Cost $10
Low-flow option saves water and money
Lynette says one mistake that people make is they will tighten it too much, which can compress the washer causing a leak. After removing the old shower head, Lynette starts by threading Teflon tape in a clock-wise direction. Then screws on the new shower head.
TOILET FLAPPER
Costs $5-$10
Saves water and money
Replace flapper if it feels slimy or is discolored.
ATTIC TENT
Cost $150
Can save 70% on heating/cooling bill
Projects you may want to avoid if you're a novice:
Do not replace an overhead light with a ceiling fan unless you are certain the wiring is rated for the ceiling fan and are certain that it is structurally safe to support the weight of a fan.
Do not drill into, nail into or cut into interior walls unless you are certain it is not a load bearing wall, you're certain there is not live electrical wiring in the wall and you're certain there are not water or gas pipes in the wall.
Do not replace water valves in the shower or bath unless you know how to turn off the main water supply before you remove the valve. The plumbing may be soldered and you may need to call a licensed plumber.
Lynette says some things are not easily fixed and could wind up costing you even more money.
For more information about Woman with Hammer visit
womanwithhammer.vpweb.com
.