Deals Episodes
Wines for Less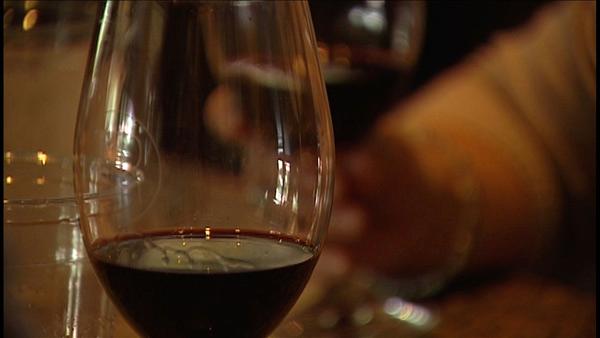 When it comes to wine, you can spend $80 and up or $10 and under, but we all know there is a distinct line between quality and cost.
We called on Bear Dalton, a wine buyer for Specs Liquor, for some direction.
"I taste in excess of 9,000 wines a year, sometimes as many as 11,000. We have about 11,000 wines in the store," said Dalton.
"I think about wine in three categories -- from a price stand point it makes sense to think of it as value wine, sort of everyday wine, what I think of as weekend wine - a little nicer, but not terribly expensive and then finally special occasion wine." Bear said.
Let's start with champagne. Can you even say champagne and cheap in the same sentence?
"In today's economic climate with the dollar/euro relationship and all that you're really not going to find champagne on the shelf for under $22 or $23 a bottle and that's really not going to be the best stuff," Bear said. "It's one of the things I've spent a lot of time on."
But at just $15 he says Cremant De Bourgogne is an everyday sparkling wine winner!
Dalton has his favorities though.
"I picked Domain Carneros from California, which is about $20 a bottle," he says. "Tasting this wine I would think $28 or $29 a bottle, instead it's just under $20 and that's a good deal."
His special occasion choice is an actual champagne from France, Cuvee Des Chevaliers. "This is $47 and to me it taste like about $80," he said.
He explains that the grower doesn't have a national advertising or promotional budget -- which is why they can keep the price down.
Next up, rieslings, which Bear says is perfect for summer as we move from heavier wines to lighter more refreshing ones.
Starting with Selbach -- it retails for $12. "I always thought of it as my go to outdoor wine because it's in a liter-sized bottle," Bear says. "It's about 9% alcohol so it's a lot lower in alcohol than most wines and it's absolutely delicious. We like it because it's refreshing and it's low-priced, but we also like because it goes with spicier foods," he says.
"This Schloss Volrads is about $20 for 750 ml bottle so it falls into that weekend wine category, the quality is a big step up and when you taste the two next to each other you go, 'Oh, that's why it's more expensive, ' because you can really taste some extra richness and depth in the mouth," he says.
"Let's say we're having a spicier dish at home that's got some curry or something like that," Bear says. "I might step up to say $55 a bottle, which is pretty special occasion wine, and go with one of these Don Hoff upper quality, single vineyard kind of wines."
"When you do that extra richness extra depth extra dimension to the wine, it just really fills your mouth up with flavor and the wine really also fills the glass up with aromatics that you smell as you bring the glass up to your mouth," he says.
Moving on to red wine, which Bear says most of us tend to drink too warm! He says the ideal serving temperature is 60 degrees.
"Between 55 and 65 degrees the fruit emerges and after about 70 degrees alcohol comes out and you wind up tasting the alcohol instead of the fruit," he explains.
He shows us three Granosh wines, which Bear explains is another grape variety that has a lot of texture, flavor and richness to them.
"The first is Domain Sarsand -- it's a delicious little Cote Derone," Bear says. "When I tasted it, I was real impressed with it -- I was shocked at how low priced it was and so we're able to sell it or under $10."
The next one is a big step up in both price and quality -- Chateau De Saint Cosme and it sells for about $30. "It's got more depth, more richness -- there's more of a mineral flavor from limestone that gets into the wine and it has the ability to age for 15-20 years," Bear says.
"If you want to make a huge step up from this one, the price jumps up pretty dramatically to $75, but it's a special wine that collectors look for and can go 25-30 years of aging and develop during that time period," Bear says of the Chateauneuf Pape which sells for $75.
Bear adds two additional value wines in this category -- the Pontac Phenix Red Bordouex sells for under $20 and the Meomi Pinot Noir is around $17. "It's got a screw cap which means I don't have to worry about a cork problem or anything like this and the flavor is really consistent and again it's a real crowd pleaser when I serve it," he says.
And finally, one of the most reasonably priced wine -- Rose.
"Sort of my throw down, everyday Rose is this Portuguese Rose Sinalto, which frankly retails for $5.50 a bottle, but it's fresh and fruity and delicious and easy to drink," Bear says. "And we move up in quality from there -- this Bonnet Rose from Bordeaux," he says. "It's going to have a little more flavor, little more weight to it you could serve this with gumbo," he says. "This is something I think of as serious Rose, it's Rose for a picnic, but not a church picnic or one with kids, I'm talking about a nice picnic with someone you want to get cozy with."
His special occasion choice is a Chateau Saint Pierre which retails for $16 and his extra in this category - My Fun Wine Syrah Rose Cabernet for $8.
"It's a good picnic wine and it's got a little advantage to it and that is that's it's a plastic bottle," Bear says.
Some like boxed wine, which keeps much longer than bottles. Bear recommends the Napa Valley Cabernet by Four. It's basically four bottles of wine in a bag which retails for $30.
He says a good way to preserve wine in bottles is by using Private Preserve -- you just spray it into an opened bottle and it will keep the wine fresh for up to three weeks! The can is good for 120 uses. It retails for $12.
No matter what your price-range there is something for you! Here's a list of Bear's Favorites:
Champagne
Everyday: Cremant De Bourgogne -$15
Weekend: Domaine Carneros -$20
Special Occasion: Lancelot Royer (Cuvee Des Chevaliers) -$47
Riesling
Everyday: Selbach riesling-12
Weekend: Schloss Volrads -$20
Special Occasion: Donnhoff Niderhauser Hermann-$55
Red Wine
Everyday: Domaine Sarcin -$9
Weekend: Chateau De Saint Cosme - $30
Special Occasion: Chateauneuf Pape -$75
Extra: Pontac Phenix Haut Medoc- $20
Meomi Pinot Noir -$17
Rose
Everyday: Vinho Rose Sonalto -$5.50
Weekend: Chateau Bonnet Bordeaux -$11
Special Occasion: Chateau Saint Pierre De Mejans -$16
Extra: My Fun Wine Syrah Rose Cabernet -$8
For more information visit Specsonline.com.