Deals Episodes
Weight Loss on a Budget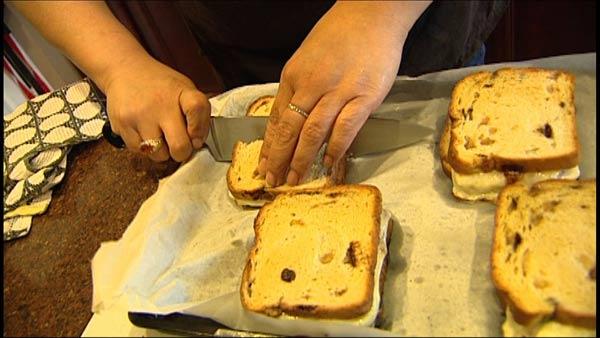 Weight loss programs are great ways to jump start your weight loss goals. With all the celebrities endorsing the programs, it can be enticing to sign up -- whether you really have the extra money to do it or not. We found one woman who found a way to drop the pounds without spending any money, instead getting help from her employer.
Jessica Flores lost 180 pounds in just over a year.
"I was over 300 pounds," she explains. "I didn't know what I was doing and I was just piling on the weight and not able to take it off."
Losing weight was not an easy task considering in her day job, as a chef at the grocery store HEB, she is surrounded by food all day long.
"I had customers come up and say, 'I hardly recognize you,' 'I didn't realize that was you'," she said. "I know they are waiting for me to say that I got some kind of surgery, I'm taking some kind of pill or powder and usually what I say - I'm doing it the hard way and it's a lot less expensive than doing Weight Watchers, than paying for prepackaged foods or medications or pills."
We all know weight loss programs are helpful, but Live Well Network host and former Biggest Loser contestant Ali Vincent says you can also be successful on your own.
"The heavy-hitters are there so that they can relate to them, but you don't have to join Jenny Craig to be healthy, you don't have to join Weight Watchers. The benefit of doing that is they have a system for you so Jenny Craig offers and Nutrisystem offers pre-portioned food you actually buy the food from them and you eat it," she said. "Weight Watchers just helps you to portion control, for me that was a huge thing - it wasn't necessarily even that I ate terribly, I just ate massive amounts of it so it's making sure that we retrain ourselves."
This is exactly what Jessica says she had to do. "I'd go all day long and not eat anything so I needed some comfort, something substantial - well I had to change my whole mindset," she explains.
And, she was one of the lucky ones who actually got help from her job. "Who does that? I never heard of another company that did it and the extent that they did it, too -- the help they gave me before, after, during was tremendous," Jessica said.
It's called the Slim Down Show Down, a 16-week lifestyle intervention program.
"There's weight loss competitions everywhere and so that's what gave us the idea, but this is something we've done with our partners. The last two years our partners are our employees and we've seen great results, not just in weight loss but also in core health improvement - so cholesterol improvement, glucose improvement," said HEB's Shannon Hernandez.
Participants go through a week-long, fit camp with trainers like our own Ali Vincent! Then they're back at home, on their own.
"When I went to fit camp, the Slim Down Show Down Fit Camp, that's where I learned how to eat, what to eat, how much to eat - it's really a science the whole thing - it's a combination of everything and I wasn't doing any of it," Jessica said.
But once she got it, the weight began to melt off.
"In a year I lost over 100 pounds," she said. "Planning is a huge thing, I plan my lunches, I have to plan breakfast, lunch and dinner for myself."
As an added bonus, she says her children have also lost weight and are also now learning how to be and eat healthier.
Bottom line, Ali says whatever you choose -- make sure you can do it long term.
"I think the number one key thing with all the celebrities endorsing different products is they they're taking it and making it convenient for you. If you can afford a convenience then more power to you - if that's your choice," Ali said. "I just don't like to do anything or change anything or lifestyle that you can't do forever, so if you don't have the money for convenience, then take the time to portion out from a bulk situation, figure out with a doctor, nutritionist, trainer to help you come up with your plan."
Recipes: