Deals Episodes
Unusual Uses for Beer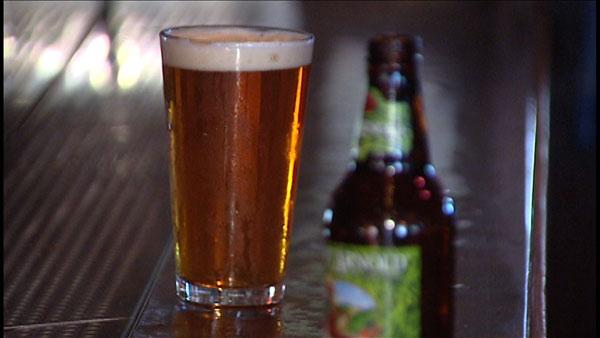 Beer is not just for happy hour -- it can help you with chores around the house and save you money on pricey products! Here are seven surprising ways to use beer.
Uses for Beer:
Foot Bath
- Put the beer into a bowl and let your feet soak.
- The bubbles cleanse and exfoliate rough skin.
- The yeast and other ingredients leave your feet feeling soft after just a few minutes!
for a few minutes and your feet should feel soft!

Jewelry Cleaner
- Pour a few ounces of beer into a glass.
- Drop in a tarnished piece of gold or silver jewelry
- The carbonation works like an expensive polishing solution, and it's even safe on diamonds!

Furniture Polish
- Dip a rag into a glass of flat beer.
- Wipe down your wood furniture.

Insect Repellent
- Beer already attracts bugs.
- Instead of buying bug-fighting citronella candles, place a bowl of beer near the perimeter of where you're sitting outside.
- The bugs will gravitate to the beer and leave you alone.
Slug Killer
- To get pesky slugs to leave your plants alone, put a shallow bowl of beer on top of the soil.
- When a slug takes a drink, it will die almost instantly.
Popsicles or Ice Cubes
- Pour beer into an ice tray.
- Cover with saran wrap.
- Inset toothpicks if you're making popsicles.
- Freeze and enjoy!

Bread Recipe
- Beer adds great flavor to a loaf of bread.
INGREDIENTS

1 12oz can of beer
2 1/2 cups self-rising flour
1/2 cup all-purpose flour
1/4 cup brown sugar
1 teaspoon baking powder
1/2 teaspoon salt
1/2 teaspoon onion powder
3/4 teaspoon Italian seasoning
1/4 cup butter or margarine, melted
DIRECTIONS
1. Preheat oven to 375 degrees F (190 degrees C).
2. Lightly grease a 9x5 inch baking pan.
3. In a bowl, mix the dry ingredients.
4. Add the beer and sugar, mix well, place in pan.
5. Top with melted butter.
6. Bake 45 to 55 minutes. Cool on a wire rack.
For more uses for beer, visit www.wisebread.com.