Deals Episodes
Tips on How to Tell if an Antique is Valuable from Dr. Lori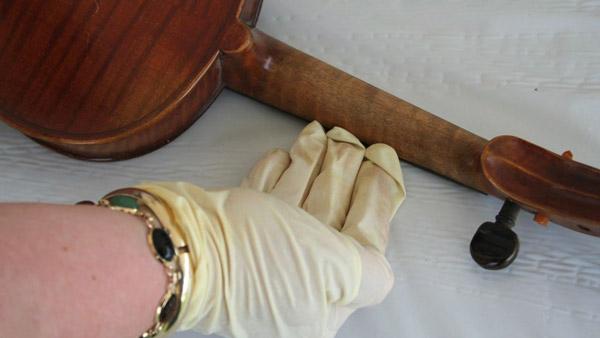 If you've always wondered if that family heirloom is actually worth thousands, here are some secrets from the Discovery Channel's Dr. Lori on how to tell whether a chair or piece of art is priceless or just junk.
Antiques appraiser Dr. Lori has seen it all when it comes to antiques. As the star of the Discovery Channel's Auction Kings, she's broken some hearts and made some millionaires. Now, she is sharing her tips with us on how to identify a good antique and work of art. "There are a lot of good things and much of the valuable things end up in dumpsters and on sidewalks and on the curb," she says.
How to Tell If A Chair is a Valuable Antique
When you're looking at chairs, Dr. Lori says many are unsigned. Take the famous Chippendale chairs - what you need to look for is the actual form of the chair. The back of the chair looks like two birds looking in profile at each other. Dr. Lori says the shape of the beak tells you where the chair was made! She says if the beak is short like a sparrow it was made in Boston, if it's curved under in a hook shape it was made in Philadelphia. "Sure you want to look at the type of wood and the construction of the piece, but one of the easiest ways to tell is look at the two cut outs of those birds," she said. The value on those chairs is between $15,000 and $50,000 per chair!
How to Tell if Art Work is Valuable
The same rule-of-thumb applies with works of art. Dr. Lori says many don't have signatures and if they do they could be forged so you don't want to rely on that. When you're looking at paintings she says turn it over and look at the back. The color and structure of the canvas will tell you how old the piece is. "The color would usually be a dark brown or dark beige color if your canvas if from the 1800's and the weave would be open," she said. "On a canvas from the 1900's you're going to see bright white and you're also going to see a very close knit woven canvas." Most works of art, oil paintings on canvas or acrylic painting on canvas, are stretched around the bars and those bars are made of wood a darker wood usually would indicate, just like a darker canvas, a work from the 1800's a lighter wood would usually indicate a work from the 1900's. If you're thrifting and the back is covered, Dr. Lori says ask to see the back. If you take your antiques to get appraised make sure the dealer is wearing gloves to protect your pieces; don't let it go until you know for sure what it's worth and make sure your appraiser isn't the person who is buying the piece from you! For more from Dr. Lori, visit
drlori.com.