Deals Episodes
Tips for Returning to College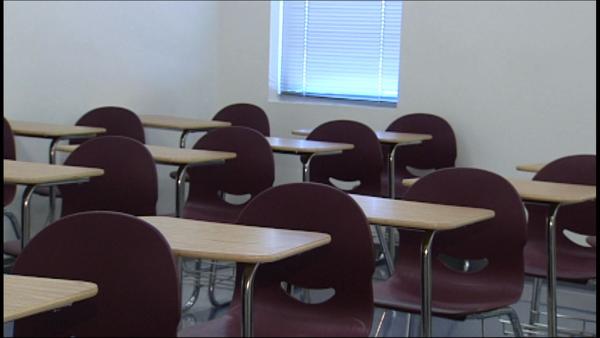 Many people are going back to college to find a new career. But how do you know what type of school is right for you and your budget? Get all the details you need to go back to school.
Fred Lemme, now 30 years old, never gave up on his dream of being a college graduate.
"After high school I immediately went to college, but two years after that I had to quit and basically get a job and work," said Fred Lemme.
There are so many different options when you are going back to school -- going to a two-year college or a four-year university or getting a certificate or an online degree! Fred chose to go to a two-year college for financial reasons.
"I chose to go to a two-year college instead of a four year college mainly because of the cost issues it's more affordable for me to go to a two year college and then move on to a four year college than it would for me to go to a four year college the entire time," said Fred.
On average, one semester at a community college will run you $2,000 compared to about $7,500 at an in-state university or online college. Fred is in the process of completing his second year at Houston Community College and will leave with an associate's degree in science and no debt! That's because he was able to secure a Pell grant!
"I knew you could get Pell grants but had never applied for one," said Fred.
Vice Chancellor Diana Pino says not applying for help is the case for many students.
"Often-times a lot of that money goes unspent because there's not enough applicants for particular scholarships and people think that you have to be the case," said Pino.
If you're older and returning to class, like Fred, you can still take advantage of this free money. It actually helps to get a Pell grant at a later age.
"There's also institutional scholarships, there's private scholarships whether it's from companies or nonprofit organizations," said Diana, "I always tell students the money is there all you have to do is complete an application write an essay and really do the work of getting it out there to the various scholarships that exist."
She suggests going to the school for direction or even online.
"There's a lot of really reputable websites out there for you to do these searches -- often times the state has a website that students can go to," said Diana.
Another benefit for Fred is the flexible hours.
"If you have to go in the evening, you can go in the evening. If you want to go early in the day, you can go earlier in the day, it's real easy to do," said Fred.
And, if you think you might be the oldest person on campus -- think again.
"That's a concern for a lot of people they think going back to college you're going to be in with the traditional age 18-21 and really especially for the community college the students are much older than the traditional age in fact for our college it's about 50-percent within the 22 to 35 age bracket," said Diana.
Fred is still planning to attend a four year university to get that engineering degree. This means he will eventually have to come out of pocket for his final two years. But he's already gotten some job offers!
"I think college is doable for anybody and for any income bracket. It may make a difference in how you approach your academics, maybe you need to start with 1 to 2 classes," said Diana.
For more information: