Deals Episodes
Sports Equipment Savings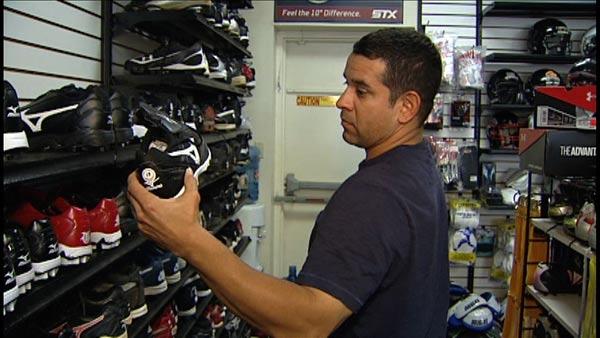 If you've got growing athletes in the house, you've practiced getting hit in the wallet whenever you pay for new gear.
We met a proud dad of two athletic young sons who admitted to spending between $5,000 and $7,500 PER YEAR on sporting goods!
"It can get pretty extravagant between the bats and the gloves and the bags that you have to get," says Little League coach Steve Clyburn. "It all adds up."
Sometimes kids even outgrow their shoes in a single season.
Play It Again Sports is a national franchise where you can buy both new and used sporting equipment. Here are some of their best bargains:
Baseball
$150 catcher's uniform for $30
$250 adult bat for $80-$120
Little League bats begin at $9.99
Football
$30-$60 shoulder pads for half price
$80-$150 helmet for $40-$60 used
Whether you're looking for baseball, football, tennis or lacrosse supplies, Logan Clarke, owner of Play It Again's Green Bay, Wisconsin location, says you can generally save 40 to 60 percent off the original prices.
You can also sell your old equipment on consignment or for money on the spot. Another option: trade in used gear for a discount on future purchases.
All the equipment is cleaned and repaired before being put on the sales floor.
For more information:
playitagainsports.com