Deals Episodes
So Long Mosquitoes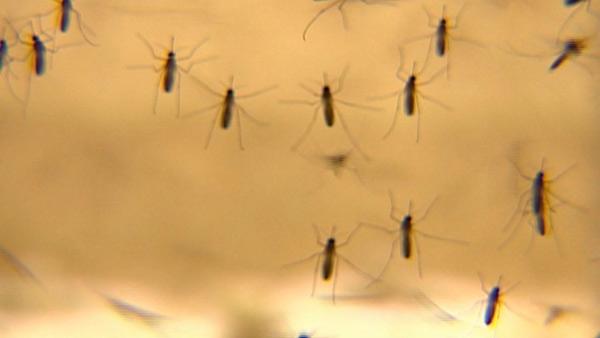 Fancy mosquito systems in your backyard can cost you more than $2,000 but for around $6 there is a plant that can combat mosquitoes on your backyard patio.
Holly Vescogni is trying to figure out how she is going to swat away her mosquito problem.
"I don't know what we are going to do , we are thinking of having it sprayed," says Vescogni.
Susan Axelrod turns to the internet for advice.
"I did read once that if you use bounce sheets and tuck them in your clothes that it repels mosquitoes," says Axelrod.
But Eddie Russell at Cornelius Nursery says you don't have to install fancy systems or use dryer sheets to get rid of some of the pests on your patio instead he says plant a citronella plant.
Each plant costs $5.99. You can keep these plants in containers around your patio. The more containers you have, the better the shield. The plants work so well -- Russell says it sells out every time the nursery gets them in stock.
"It's been on the market for 10 or so years so it does work very well," says Russell.
Other ways to battle the mosquitoes around your home -- if you have a pond or fountain in your home try "Mosquito Dunks" for $14.99.
Other patio protector on the market -- citronella candles and foggers -- something that Mark Fontenot with "Unique Outdoor" says offers good protection on a short term basis.
"You can put this on your deck and it will go on a 15 by 15 foot area and it will last up to 4 hours," says Fontenot.
But if you are looking for an economical way to protect your family from mosquitoes that will last longer than one night, you may want to consider a treatment done by a pro from a mosquito misting service.
"It's $69 to $89 depending on the yard, and what we do is come out and fog the foliage of the yard and we use a backpack mist blower and basically it lasts 3 to 4 weeks depending on the weather," says Fontenot.
Fontenot says there is no offensive odor and family and pets can return to the yard after 30 minutes. It's much a much cheaper alternative than the permanent mosquito misting systems that cost $1,700 and up.
There are also homemade repellents you can use, but they require more frequent reapplication. Natural repellents mainly come from plant oils and include citronella oil, rosemary oil, lemongrass oil and clove oil.
Also be aware there are things that lower the effectiveness of repellents -- including wearing too much sunscreen, dilution from sweat and absorption into the skin.
For more information: