Deals Episodes
Repurposed Baby Products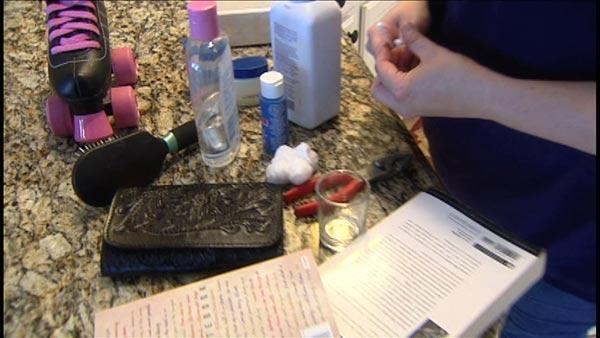 If you are a parent, you probably already have baby powder, vaseline and baby oil around your house. Check out some new uses for these products!
"If we could use these products for different things and in different ways then we will all benefit from having those products in our home and not purchasing anything else," said "Coupon Contessa" Nora Kapche
The "Coupon Contessa" Nora Kapche shares a few ideas for repurposing some of those baby products:
Vaseline:
1. Prevent corrosion of the battery in your car
2. Shine leather
3. Get gum out of hair
4. Put on shower rod so curtain moves with ease
5. Prevents roller blads and roller skates from getting squeaky
6. Soften cracked heels
7. Moisturize lips
8. Gloss eyes
9. Protect skin while coloring hair
Baby Powder:
1. Freshen up your dog - Sprinkle a little bit on your dog's coat and brush it out
2. Rescue a book from water damage - Put baby powder on book and place in paper bag for a week
3. Fight ants - Pour around the door to prevent ants from coming inside
4. Freshen up dirty, oily hair
5. Cure a squeaky floor board - Spinkle powder into the crevices along the edges
6. Untangle a chain necklace - Dusting the chain with baby powder will make it easier to untangle
Baby Oil:
1. Removes paint from skin
2. Clean out stuffy ears
3. Use on squeaky door hinges
4. Loosen zippers
5. Bug deterrent
6. Shine your golf clubs
7. Untangle jewelry
8. Shaving lubrican
9. Furniture polish
For more information visit couponcontessa.com.