Deals Episodes
Perfect Cut for Your Face Shape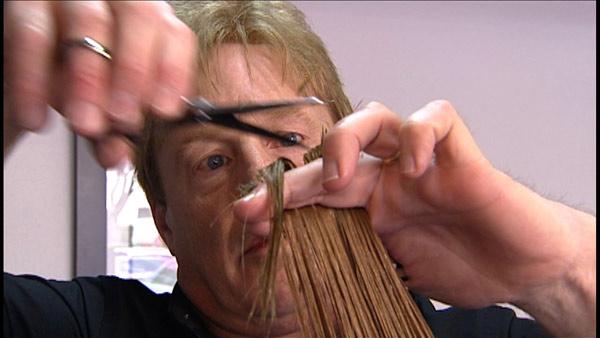 Finding the perfect hair not only makes you feel good about yourself but it can save you heartache and money!
"You have a lot of people that come in, they see that perfect celebrity haircut, but their hair texture isn't right or facial features aren't right," says Elektra Salon's senior stylist Robert Gavigan.
"I can't tell you how many times we've had people from other salons and they don't like their haircut; they just finished paying someone $75 for a haircut and 10 days later they're paying another $75 for another cut, so do your homework upfront and you'll save yourself a lot of money," he said.
Looks for Face Shapes:
OVAL/ROUND:
Your face is almost as wide as it is long
Your jaw-line is round and full
Your cheekbones are the widest part of your face and round
Your hairline is most probably round
You can pretty much wear any style
What Not to Do:
Avoid long lines in front of your face
Avoid wearing a center part
What To Do:
Add layers to create fullness around the face and fill up the jaw area
DIAMOND/HEART:
Your face is slightly longer than wide
Your jaw-line is long and pointed
The sides of your face taper from your forehead to your jaw
And your jaw is the narrowest part of your face
What To Do:
You want more hair around the jaw line and mouth area to accentuate
RECTANGLE:
Your face is definitely longer than wide
Your jaw is broad and your jaw-line is square
The sides of your face are straight
Your forehead, cheekbones and jaw-line are the same width
Your hairline is most likely straight
What To Do:
You want an angle at the ends of the hair, soft bangs and fullness - it adds some curves around the cheekbones and takes away the square features
OVAL:
Your face is slightly longer than wide
Your jaw-line is slightly rounded
Your forehead is fairly broad (broader than you jaw)
Your face has no extreme characteristics
What To Do:
You want to put softness around the cheekbones and break up the forehead a little bit
Textured layers
For more information visit elektrahair.com.