Deals Episodes
Outsmarting the Freshman 15 on a Budget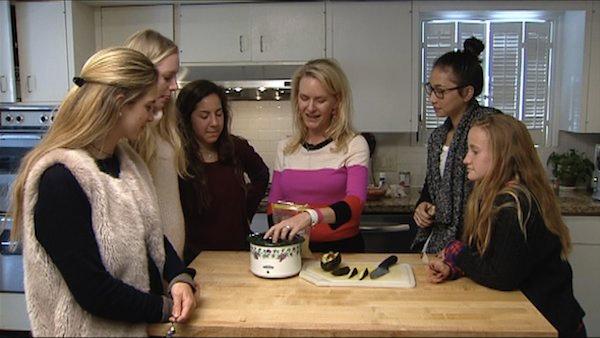 With many students headed off to college this fall, they may be worried about gaining the "freshman 15." Nutritional consultant, Gabrielle Welch, shares secrets on how to avoid those extra pounds while staying on a budget.
Here are her tips and suggestions for snacks and meals you can keep and make in your dorm room: College-friendly, mini-fridge snacks:
Hormone and antibiotic cheese sticks
Unsweetened peanut butter
Hummus
Crunchy snacks (celery, carrots, organic peppers)
Greek yogurt
Dorm room microwavable meals:
Organic breakfast burritos
Oatmeal
Packets of quinoa
Grab-and-go snacks:
Sweet potatoes
Whole grain crackers
Whole grain pita chips
Canned vegetables
Prepackaged snack mix
Nuts
Seeds
Dry fruits
Protein bars
Gabrielle also shared a great dinner recipe you can make in the slow-cooker: sweet potato quinoa chili. Put it together in the morning and enjoy it when you get home from classes at the end of the day! Get her recipe for it here:
Slow-Cooker Sweet Potato Quinoa Chili
For more from Gabrielle, visit
WelchWellness.com.