Deals Episodes
Natural Cleaners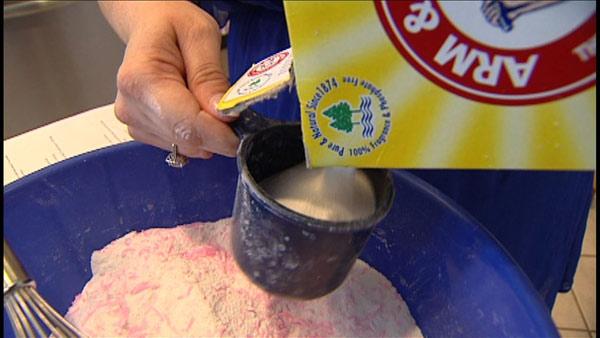 Making your own home cleaning products can save you money and eliminate toxic chemicals in your living space!
We showed you recipes for homemade dishwashing soap, laundry detergent and a few other cleaners. We've had a huge response with people wanting recipes for even more cleaners!
"It's very inexpensive to make these cleaners. It's just changing a few of our habits," said Marian Bell.
Healthy lifestyle expert Marian Bell only uses homemade, natural cleaners. She demonstrated recipes for the following natural cleaners.
Mold Mildew Cleaner Recipe
1 cup white vinegar
2 tablespoons borax
2 cups water
Directions: Mix up ingredients and put into a spray bottle. Apply to moldy areas, wipe clean.
Furniture Polish Recipe
1 cup olive oil
1/3 cup lemon juice
Directions: mix ingredients together. Place in spray bottle. Apply to furniture and wipe away with a clean cloth.
Microwave/Oven Cleaner Recipe
2 tablespoons liquid soap
2 tablespoons borax
1 cup water
1/2 cup baking soda
Directions: Mix up ingredients and put into a spray bottle. Apply to microwave or oven. Let sit for 30 minutes. Wipe Clean.
Bathroom/toilet Bowl Cleaner Recipe
1 cup borax
1/2 cup white vinegar
Directions: Mix ingredients together. Wipe on toilet bowl and scrub.
Showerhead Cleaner Recipe
1 cup vinegar
zip top bag
Directions: Remove shower head. Place it into a zip top bag with vinegar. Allow to soak for 1 hour. Remove and rinse.
Marian says always, always, always label.
"Because if you are placing the cleaners that you are buying in the store, you are going to need to reach for those clear bottles or those spray bottles you have created in your new repertoire of cleaning ingredients to know which ones are for. You can even put your recipe on there," said Marian.
For more information visit marianbell.com.