Deals Episodes
Meat on Wheels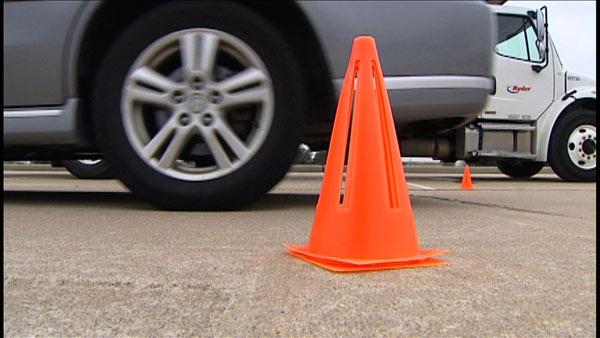 Buying your meat in bulk can save you a lot of money.
J.C. Conrad, a former meat market manager, started the company, Zaycon Foods two years ago and its popularity has been overwhelming!
"We just really wanted to help our family and friends in the beginning and all of a sudden people kept asking about it and it just grew and grew," said Conrad.
Today alone, in just this location, nearly 300 cars have come through.
"We've tried the beef -- the chopped beef it's 97/3 and it's excellent -- that's why we're coming to get the chicken!" said customer Joseph Dellasala.
"My son called me and he said, 'Hey mom, this is the closest to organic that you're going to get' and he said, 'It's really good,'" said customer Liz Liebig.
All the meat comes straight from the farm and it sits here in a refrigerated truck until you take it home.
"We are looking for farms that are 100% natural, no hormones, no additives that kind of stuff we'll go to wherever those farms are and try to find it," said Conrad.
One difference from what you get in the grocery store -- the quantity and price! Most of the products are sold in bulk. Most customers split their share with neighbors and friends. It's $67 for a 40 pound box of chicken.
"If you look at it by the pound, when you buy a whole case of chicken instead of buying individual packs you save a lot more -- it's in the volume," said Conrad. "We're buying in bulk, we pass it on to the customer, they're buying in bulk, they get a discount -- win-win!"
Another difference is the quantity.
It's important to note, because you're buying in bulk it won't be individually packaged -- you'll have to do that at home. And, Zaycon doesn't sell on the spot, everything is done online.
"Our best deals are through truck-loads so you want to make sure you get in, order quickly, don't wait 'til the end of the time because we could possibly sell out," said Conrad.
If you don't like bacon or chicken, don't worry, Zaycon offers a variety of meat and fish as well as some produce and their trucks deliver across the country.
For more information secure.zayconfoods.com.