Deals Episodes
Knowing Your Body Type Helps When Shopping For Bargain Clothing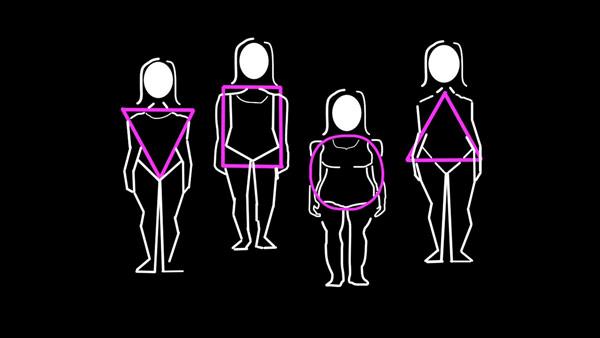 Sure, we all know you can save a lot of money shopping in thrift stores. And, as long as you know what to look for you don't have to sacrifice style.
"These thrift stores, consignment shops, resale shops, they are all over the place right now. Wherever you live you can find them," said Stacy Harris.
Image consultant Stacy Harris knows how to make people look their best... on a dime.
"If you know what your body type is and you know what looks good on you, then you are always going to look great," said Stacy. "Once you know your body shape, what it is, you know what to look for."
Of course, every woman has a different shape, but Stacy says there are three main body types.
1. Boy Shape - Usually a boy shape is tall and thin. They tend to be all angles, and not many curves. The trick with the boy shape is you always want to pick clothing that gives the illusion of curves.
2. Apple Shape - You tend to carry your weight through the bust line and through the middle of the body, around the waist. With the apple shape, the challenge is you want to camouflage the tummy. You want to make the waistline look thinner than it is because the weight tends to be carried through the middle.
3. Pear Shape - It is the most common. Your shoulders are more narrow than their hips and you carry your weight from the waist down. The challenge with the pear shape is to make the shoulders seem wider than they are, therefore balancing out the hips and shoulders.
Once you know your body type, start shopping! Stacy found all of our outfits from the thrift store.
Boy Shape Look - Stacy found a beautiful blazer, which she says should be button at the waist. It gives the illusion of slimmer waistline. The blazer has shoulder pads in it that balance the hip and thigh. She paired it with a straight leg pant.
Apple Shape Look - A fitted button down shirt that is untucked is paired with a sweater. The sweater hits right at the waistline. It is paired with a boot cut pants, which balances out the hips and shoulders. Stacy recommends pointy toed shoes with a heel, because it elongates the leg and your silhouette and it makes you look taller and thinner when you wear a pointed heel.
"You want to stay away from big bulky purses that hit your midsection because you don't want to add extra bulk," said Stacy.
Pear Shaped Look - An a-line halter dress is good choice because it camouflages the hip. The halter top brings the attention up to her shoulders. She paired it with pointed toe heels that elongates the leg. The hem length hits right above the knee.
Stacy says anyone can look great without spending a lot of money.
"Really fashion is all about smoke and mirrors, its optical illusions," said Stacy.
For the curvy body type, Stacy recommends not trying to hide your body under "tent" like clothing. The clothing must be fitted and curve hugging. Avoid wide-cut pants, and go for the straighter leg style. The best shirts to wear are V-neck or scooped necks.
Above all, Stacy recommends investing in a tailor. Having your clothes fit perfectly, can make all the difference.
For more information:
stacyharrisimages.com
woodlandsinterfaith.org
Special thanks to the Hand Me Up Shop.