Deals Episodes
Key Ring App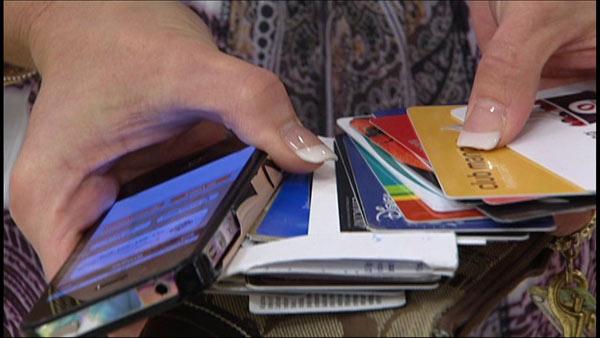 If you are trying to clear the clutter, then you can start with your purse, wallet, or key chain. There's a smart phone app that can help you save time, space and money.
The Key Ring Rewards (
keyringapp.com
) application essentially combines all your shopper's loyalty cards in one place -- your smart phone -- so you don't have to mess with the bulkiness of cards. Plus, it comes with extra savings.
Super savvy shopper Lisa Ramsey never misses an opportunity to save. That's why, until recently she always carried a special pouch just for her store loyalty cards. But now thanks to a free smart phone app called Key Ring Rewards, she no longer needs to keep all those bulky cards in her purse. Now all her reward cards are all unified on her smart phone. And you don't have be to technically keen to figure it out.
"My husband is actually the tech freak so he turned me on to it," Lisa said. "But what is great about it is that I am not very technical and this is so simple to use that I love it. It's just one more reason I love my phone."
This is how it works -- using your smart phone, you download the free app and register each card you have. You can scan each card or manually entry your loyalty rewards number for each card. There are hundreds of retailers that participate. Another perk -- you can also easily upload digital coupons or special deals.
"Any offers or coupons that they have available, you go ahead pull them up and mark them down, which coupons you want to use and it automatically downloads them on to your card," Lisa explained. "So when you go to the grocery and then scan your card, the coupons are attached to your card."
At the check-out, Lisa hands her smart phone to the clerk to scan. Because she has uploaded digital coupons on to her phone, she will also save, on top of her getting her loyalty rewards. Other shoppers noticed the app and wanted to instantly download it.
"Oh, very nice, I will be adding it to my apps," one shopper said.
"I love it, I just love it," shopper Dorey Zodrow said. "Just to have all those cards in one spot because typically I lose them."
On top of being clutter free, Lisa says the big bonus is the special offers she gets just for being a Key Ring app member.
"I got an email this morning from Key Ring, for an offer for a week free at Gold's Gym," she said.
The Key Ring Rewards app is available on iPhone, Android, Windows Phone 7 and Blackberry devices.
For more information visit keyringapp.com.